Contents
Hospitals of Texas Safety Group Receives $439,688 in Dividends
Texas Mutual Hurricane Harvey Relief Grants
HOTCOMP Needs Your Help! Take the Self – Assessment Today
Atlas launches the National Mobility Forum
Texas Mutual Awards Safety and Wellness Grants to Policyholders
Texas Mutual Paid Out $260 Million in Dividends This Year
---
Hospitals of Texas Safety Group Receives $439,688 in Dividends
Texas Mutual Insurance Company, a policyholder-owned company, recently awarded a dividend of $439,688 to the Hospitals of Texas safety group (HOTCOMP). The dividend was earned based on the group members' dedication to making safety a priority in their hospitals and therefore keeping the group's loss ratio low.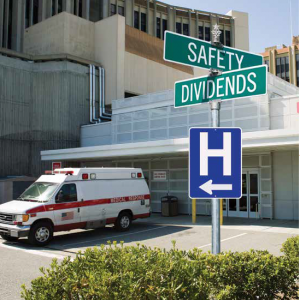 The dividend checks were sent Tuesday, September 5, 2017. Please remember to send back the enclosed form to update your contact information or click here to update it online.
"We are happy to reward our policyholder partners who share the same values we do – namely, keeping workers safe and keeping costs low." Texas Mutual President and CEO Rich Gergasko said. "We are happy to reward our policyholder partners who commit to those values."
HOTCOMP has distributed a total of $2,686,984 since the program's inception in 2007. Since 1999, Texas Mutual has distributed more than $150 million in safety group dividends among qualifying safety groups. Since that time, Texas Mutual has distributed more than $2 billion in both safety group and individual policyholder dividends.
In addition to potential dividends, HOTCOMP safety group members also receive discounts on their workers' compensation premiums and have access to free workplace safety materials designed for Texas Hospitals.
"Texas Mutual safety services offers valuable information that helps keep hospital employees safe," said Barry Couch, program manager. "It's great to know that Texas Mutual is in HotComp's corner with safety tips and dividends that help hospitals keep costs low and focus on delivering quality care."
While Texas Mutual has awarded dividends each year since 1999, they are based on performance and therefore are not guaranteed. Additionally, dividends must comply with Texas Department of Insurance regulations.

---
Texas Mutual Hurricane Harvey Relief Grants
Texas Mutual is pledging $10 million in grant funds for policyholders whose businesses sustained significant damage from

Hurricane Harvey. Texas Mutual is committed to offering their full support to these employers and contributing to the resilience of this great state.
Grant applications opened, September 13 at noon. Funds will be offered on a first come, first served basis.
Policyholders who have sustained significant damage to a business location in one of the 58 counties on the governor's Hurricane Harvey Disaster Declaration can apply for up to $10,000 in grant funds from Texas Mutual. Funds can be used for payroll, building rehab or repair, machinery and equipment repair or purchase, replacement of lost inventory, and other expenses associated with rebuilding. Read our Hurricane Harvey Relief Grant frequently asked questions for more information.

---
HOTCOMP Needs Your Help!
Take the Self – Assessment Today
The HOTCOMP Safety Committee is asking our hospitals to complete the free online Self – Assessment. This Self – Assessment was developed as an analysis tool that incorporates the guidelines and benchmarks of the ANA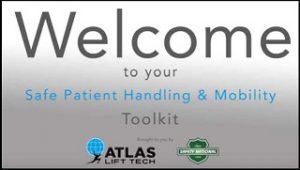 Interprofessional Standards. We will be re-sending an email which will contain both a personal registration token and a facility registration token that can be given to others at the facility interested in taking the Self – Assessment. The results of the Self – Assessment will not be used by Texas Mutual or have any negative impact your premium. The results will be used by Atlas in partnership with HOTCOMP to create a safety program for our hospitals. As we have seen with dividends, a safer hospital saves you money.
The HOTCOMP Safety Committee's main focus is to help our member hospitals create a safer work environment for their employees. Historically, strain injuries have been the top cause of the HOTCOMP Safety Group's claims. Patient handling is one of the highest risk activities for hospital employees to sustain a strain injury. The committee has focused on finding a solution to help our hospitals with safe patient handling (SPH). This problem is not unique to our hospitals. In recent years, the US annual Workers' Compensation claims for SPH has exceeded 7 billion dollars. Like everyone in the healthcare industry, our hospitals must develop solutions to Safe Patient Handling and Mobility (SPHM). The HOTCOMP Safety Committee is excited to announce a collaboration with Atlas Lift Tech to help our member hospitals develop the best safe patient handling solutions.
ATLAS Lift Tech is the partner of choice for SPHM programs in health facilities nationwide. Founded in 2009, Atlas Lift Tech is transforming the way care delivery organizations nationwide deploy and manage safe patient handling and mobility programs. Atlas provides proven and effective practices that reduce caregiver injury, promote patient safety, and produce a thriving and sustainable culture of safety. Atlas Lift Tech's clients include some of the largest healthcare systems in the country including: Stanford University Medical Center, Memorial Herman, Tenant Health, and Cedars-Sinai. Working together with a facility's interdisciplinary team, Atlas identifies opportunities for the integration of an SPHM program customized to the unique requirements of each facility.
This collaboration will allow our hospitals the opportunity to take advantage of the same knowledge and tools usually accessible to only the larger healthcare systems. Atlas offers a fresh perspective on what our hospitals can do to reduce injuries among staff members involved in patient handling. No hospital is immune to the challenges of employee injuries due to strain. The program will benefit both hospitals with a proven track record of having a successful employee safety program and those hospitals who struggle with the challenge of employee safety.
The safety committee is striving to have 100% of our safety group member hospitals complete the Self – Assessment. We are asking for as many employees of the hospital take the assessment as possible. Please take the time to have your hospital complete the Self – Assessment.
If you have any questions please contact the Program Administrator, Barry Couch.

---
Atlas launches the National Mobility Forum
On August 21, 2017, during the Solar Eclipse, industry figureheads from the Veteran's Administration, American Nurses Association, NASA and beyond announced the upcoming launch of the National Mobility Forum. This open-sourced, web-based forum will be a space for the everyone in the Safe Patient Handling and Mobility industry to collaborate, contribute, and discover. If you missed this special announcement you can go to MiM.vbulletin.net to view the Livestream video recording.
September 22nd, 2017, the Fall Equinox, will mark the official launch of the National Mobility Forum.

There is a noticeable need for a centralized, open-source location where the SPHM industry can collaborate and progress. On the National Mobility Forum, you can expect to engage with industry leaders and professionals in an organic, collaborative manner. The Forum will highlight efforts to provide effective and sustainable SPHM programs to hospitals nationwide by allowing our industry to manage the message of the SPHM industry. On the Forum, we will be able to recognize the pioneers, advocates, and leaders in the SPHM industry, and come together in a way not possible until now.
Click here to learn how to pre-register and refer others at MiM.vbulletin.net. Engagement on the Forum is vital to move our industry forward and effectively collaborate openly.

---
Texas Mutual Gives Awards Safety and Wellness Grants to Policyholders
This summer, Texas Mutual policyholders were invited to apply for safety and wellness grants. Texas Mutual wants to make it easier for policyholders to invest in safety and wellness, and the safety and wellness grants do just that. Safety grant recipients will be reimbursed for up to $1,500 for safety equipment to help prevent workplace injuries, and wellness grant recipients will receive a one-year wellness program for their workplace.
The wellness grant was awarded for policyholders to start a wellness program. Healthier employees save you money on workers' comp claims, health care costs, missed work days and so much more. Wellness grant recipients received a one-year workplace wellness program, which includes health screenings for employees, ongoing support, wellness challenge ideas, helpful webinars and more.
The safety grant offered policyholders the opportunity to purchase new safety equipment. Safety grant recipients will receive reimbursement of up to $1,500 for the purchase of ergonomic, safety or industrial hygiene equipment to reduce and prevent workplace injuries.
The 2017 Safety and Wellness Grant program was a huge success.

---
HOTCOMP Board and Safety Committee Member, Chuck Norris, retires. You may be asking yourself, "Walker Texas Ranger is involved with HOTCOMP?" While our Chuck Norris, may or may not be a martial arts expert, he has been a HOTCOMP champion from the start.
As the CEO of Gonzales Healthcare System, Chuck Norris, has been an active participant in helping HOTCOMP succeed every step of the way. He has been on nearly every safety committee call we have had working on ideas to keep improving HOTCOMP hospital's safety.
As Chuck prepares to head to his own version of the Lone Wolf Ranch, we want to be sure he knows he is admired and his service has been appreciated . We will miss him and wish him the best of luck on his next great adventure.

---
Texas Mutual Paid Out $260 Million in Dividends This Year
This year, Texas Mutual awarded almost 50,000 business owners with dividend checks in a company-record $260 million dividend payout. Dividends are a way to reward safety-conscious employers, and Texas Mutual is proud to have done so for 19 consecutive years. But how exactly do policyholders earn a Texas Mutual dividend or maximize their return? Take a look at the dividend video to see how the dividend process works, then read on for ways to make the most of Texas Mutual's dividend program.
As the video shows, there are two components of a Texas Mutual dividend: safety and loyalty. The area you have the greatest opportunity to make an impact in is safety. Workplace safety isn't just good for company morale and productivity. It also has a significant impact on your bottom line. Fewer workplace accidents can potentially mean less lost work time, lower claims costs and even a greater dividend. Because dividends are determined largely based on loss ratio, you have the power to increase your chances of qualifying for one by making safety a priority.
Workplace safety can seem daunting, so we have thousands of free resources available to help you launch safety programs, educate employees and maintain safe environments. The safety resource center at texasmutual.com gives policyholders exclusive access, and worksafetexas.com keeps you in the know about trending safety issues. Our safety services support center is also available at 844-WORKSAFE Monday through Friday from 8 a.m. to 5 p.m. to help you identify the best resources for your business or connect you with a safety services consultant.
Another way to improve your loss ratio is to have a solid return-to-work program in place so that when accidents do occur, you have a plan for minimizing losses and getting workers back on the job. Texas Mutual has a number of resources to help with this, and our recent post about return-to-work is a great place to start.
These resources and plans may seem like small steps, but they could add up to a dividend for your business. Find out more about Texas Mutual's dividend program by clicking here.

---
Your Safety Committee

The HOTCOMP Safety Committee meets twice a year to discuss the issues of safety in our member hospitals and what we can do to do to help make them safer workplaces.The majority of the committee members are administrators and safety specialists in your fellow member hospitals.  We understand that issues come up through the year.  If you would like to post a question to the safety committee members as a group or individuals, please email us at safety@hotcomp.net.  We will pass your questions on to the appropriate member(s).
Gayle Cannon

, Director of HR

Hamilton General Hospital

Marcy Murrell, 

Co-Safety Director/Infection Control Nurse

Nicole E. Schweigert,

Director of HR

Texas Health Presbyterian Hospital Flower Mound

Carol Villareal

, 

HR Manager
About Safety Matters:
It is our hope that this publication, in addition to Texas Mutual's Safety Resource Center, proves a useful tool to promote safety in our members' hospitals. The newsletter will focus on safety issues that specifically trend to our membership hospitals.
We hope to hear from you on safety issues your hospital is facing and on successful safety procedures you have implemented. It is the safety committee's goal to create a collaborative exchange of ideas that contributes to making all of our hospitals safer which, in turn, will increase our safety group's benefits.
Please send your ideas, questions and comments to safety@hotcomp.net.
Why Your Safety Matters:
You're receiving this email as a member of the HOTComp safety group. The group is a joint effort between HealthSure and Texas Mutual Insurance Company.
Group members receive exclusive benefits like targeted safety resources, a discount on their workers' compensation insurance and potential dividends based upon the safe performance of the group. HOTComp group participants have shared in over $1 million in group dividends since 2008 in addition to individual dividends from Texas Mutual.

---