Contents
Watch Our Webinar: Safe Patient Handling That Matters
Texas Mutual's 2019 Year In Review
Texas Mutual's e-Learning ADVANTAGE
---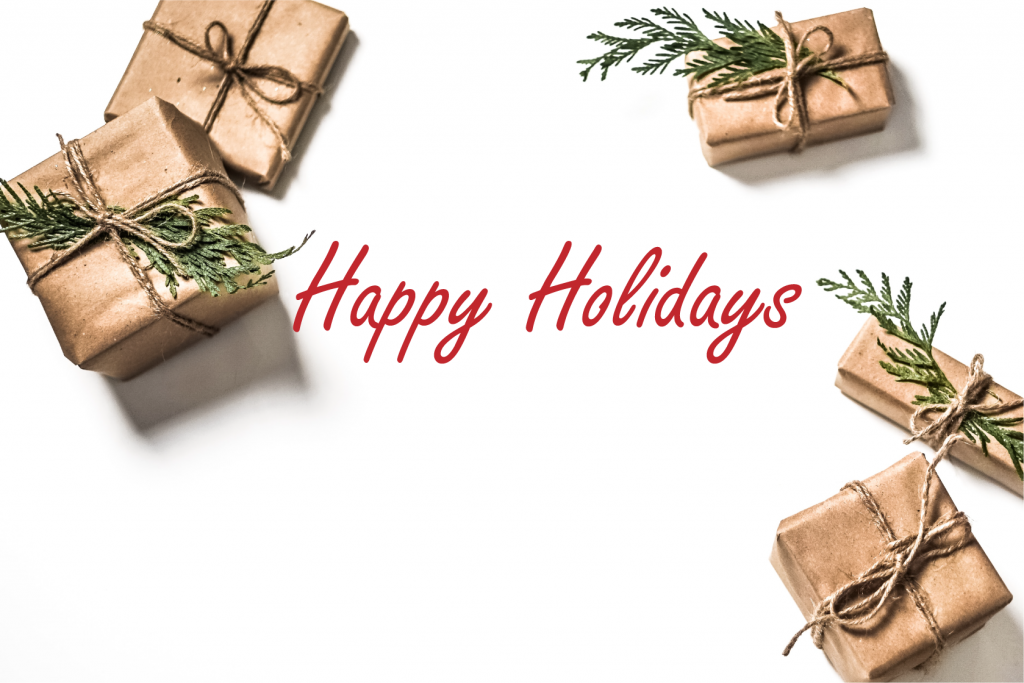 ---
Watch Webinar: Safe Patient Handling That Matters
If you missed our Safe Patient Handling webinar in November, you can watch below.
The mission of the HOTCOMP Safety Committee is to constantly improve our hospital members' employee safety. The costliest injuries that occur in our hospitals are strains while handling patients.
Join us for a discussion about practical solutions to improve your hospital's safety culture to help keep your hospital's employees safe from what matters to them and your patients.
• Practical cost-effective ideas your hospital can implement to improve employee safety
• Why you need to focus on Safety Culture every day – not just when asked
• What other community hospitals are doing maintain a safety culture

---
Texas Mutual's 2019 Year In Review
Texas Mutual is not just inspired to create a stronger, safer Texas, it's a commitment they take seriously as the leading provider of workers' compensation in the state. Each day, our nearly 1,000 employees serve 7,000 agents and their 70,000 clients, representing 1.5 million workers. As 2019 draws to a close, Texas Mutual want to reflected on how they live up to our commitment to make Texas a stronger and safer place for everyone.
Click here to read

---
Texas Mutual hosts webinars to help employers learn how to keep their employees safe.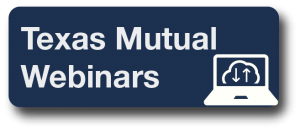 Click Here to view past webinars.

---
Texas Mutual's e-Learning ADVANTAGE
Texas Mutual's e-Learning, offers an innovative approach to online learning. Policyholders have access to our new course catalog containing 400 courses accompanied by quizzes. With e-Learning, employers can assign training, view results, send announcements and keep records easily. HOTCOMP members also have exclusive access to e-Learning courses customized for the group.
Take a look at our informational e-Learning sheet, watch a preview below, then log in to explore e-Learning.
Learn about the new courses below:
Make sure you are making the most of your safety group membership with the "Safety Group Advantages" course, which explains what it means to be in a safety group and what membership has to offer.
Safety group members have exclusive access to safety resources specific to your industry. Learn how to navigate your safety group homepage and Texas Mutual's safety resources in the "Navigating your Safety Resources" course.
Learn the benefits of a return-to-work program and the basics of how to implement one in your workplace in the "Return-to-Work Makes Sense" e-Learning course.
Log in to get started.

---
Your Safety Committee

The HOTCOMP Safety Committee meets twice a year to discuss the issues of safety in our member hospitals and what we can do to do to help make them safer workplaces.The majority of the Committee members are administrators and safety specialists in your fellow member hospitals. We understand that issues come up through the year. If you would like to post a question to the safety committee members as a group or individuals, please email us at safety@hotcomp.net. We will pass your questions on to the appropriate member(s).
Gayle Cannon ,

Director of HR

Childress Regional Medical Center




Carol Villareal

,

HR Manager

Gonzales Healthcare System

Muenster Memorial Hospital
About Safety Matters:
It is our hope that this publication, in addition to Texas Mutual's Safety Resource Center, proves a useful tool to promote safety in our members' hospitals. The newsletter will focus on safety issues that specifically trend to our membership hospitals.
We hope to hear from you on safety issues your hospital is facing and on successful safety procedures you have implemented. It is the safety committee's goal to create a collaborative exchange of ideas that contributes to making all of our hospitals safer which, in turn, will increase our safety group's benefits.
Please send your ideas, questions and comments to safety@hotcomp.net.
Why Your Safety Matters:
You're receiving this email as a member of the HOTComp safety group. The group is a joint effort between HealthSure and Texas Mutual Insurance Company.
Group members receive exclusive benefits like targeted safety resources, a discount on their workers' compensation insurance and potential dividends based upon the safe performance of the group. HOTComp group participants have shared in over $1 million in group dividends since 2008 in addition to individual dividends from Texas Mutual.

---